The iberian cured ham from Jabugo, gastronomic treasure of renowned worldwide prestige, finds in the Jabugo municipality and its surroundings, located in the Sierra de Aracena and Picos de Aroche Natural Park's heart, as a unique enclave.
Municipality of Jabugo
This privileged location gives to the pieces the aroma and flavour of the Sierra de Huelva's pastures, and a singular and esencial microclimate for the perfect natural curation process of the iberian ham in our warehouses.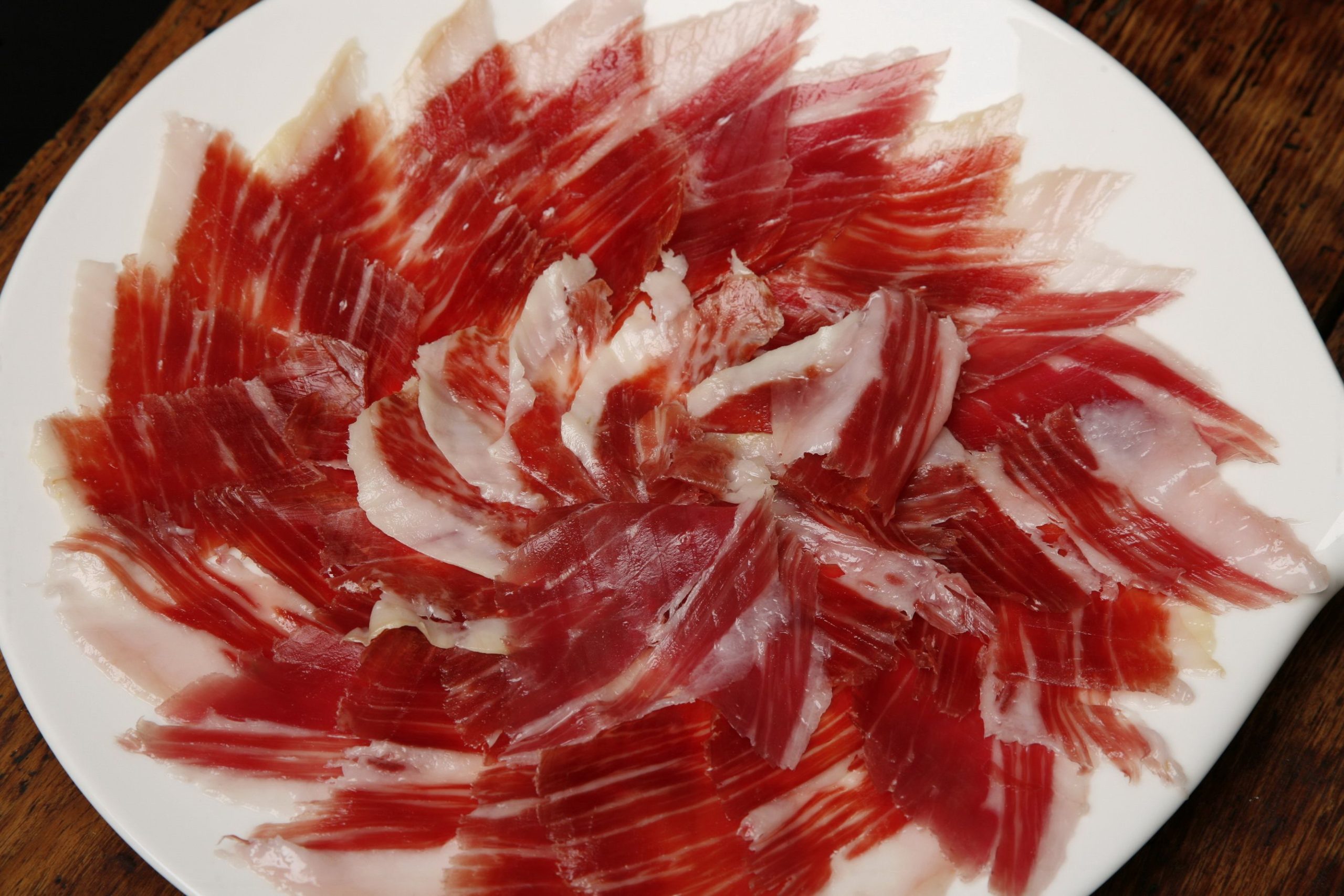 Delicatessen
Is therefore, this last factor, the key and distinguishing element, which has raised the Jabugo Iberian ham to the delicatessen cathegory. From exquisite product, unique in the world, because of its aroma, flavour and all its nutrients. A gastronomic treasure with the nobility and the prestige of a tradition perpetuated during centuries by the Jabugo masters of ham, that from Encina Don Alberto, we try to preserve and to take them to your table.
The wise combination of the next factors produces a sublime product.
Iberian pure pigs: native race from Jabugo
Raising in liberty and been feeded in 'montanera' (acorns)
Handcrafted elaboration
Jabugo unique climate
… ham 'presunto' of Spanish pig
from the famous Sierra de Aracena
where fled from world Arias Montano…
LOPE DE VEGA