The genuine iberian ham proceed from a pig race native from the southwest of Spain. Concretely from Sierra de Huelva, nowadays, Sierra de Aracena and Picos de Aroche Natural Park, in which heart is located Jabugo and other municipalities of ham tradition.
Small head, prominent snout
The native race, grown wild, is distinguished because of its small head, prominent snout, a short and well muscled neck and a ginger and black fur.
The ham and shoulder meat of this excepcional animal is red and delicate, and the fat which covers it, and varies in accordance with the acorns amounts it consumes, it varies from yellowish to pinkish colors.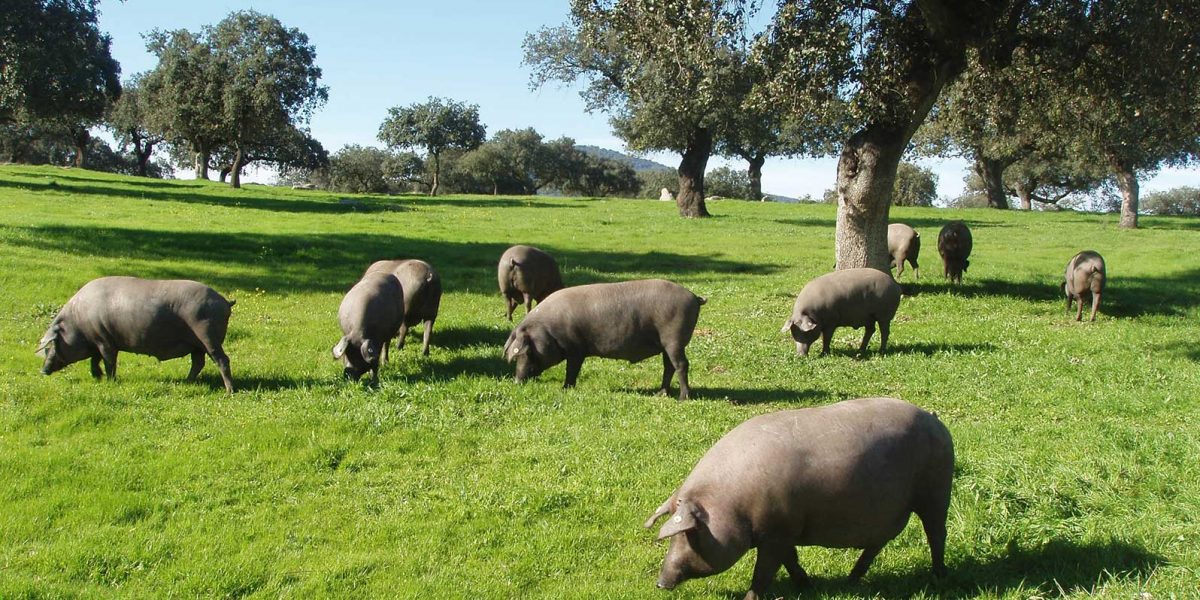 Iberian pork fat
In the fat resides one of the iberian world biggest secrets: because of a misterious and wonderful biological mechanism, the fat infiltrates in the lean meat, in the muscular packages of the animal, during the fattening period, and the consequence of that is a characteristic texture and the incomparable greasiness of a meat which is in the origin, not only of the ham, but of those other fresh pieces of iberian pig and derived which form a pork butcher's really unique.